Bellow is a list of things that you can do to fix your computer yourself. Remember sometimes just refreshing or exiting and reentering a page can fix your problem.
---
---
Checking Network Connection
We see network errors come up a lot. One way that can fix this is restarting you wifi.

Chromebooks:
1. Click on the bar on the bottom right-hand corner of the screen.
2. Click on the box with the wifi symbol on it.
3. Select Disable wifi
4. Wait about 20 seconds
5. Turn wifi back on

HP:
1. Select the wifi symbol in the bottom corner of the screen
2. Select Network Settings
3. Switch wifi to off
4. Wait about 20 seconds
​5. Turn wifi back on

---
Google Drive Errors
We see frequent errors with google drive come up. The biggest one of there is when all of your work get deleted. In reality what usually happens is that you are on offline google drive and you close the tab before syncing when back on normal drive. To prevent this always check to make sure that, all changed saved in drive, is displayed at the top of the screen before closing the tab.
---
Checking Extensions
Sometimes certain extensions can cause problems. It is often good to disable and or delete extensions you feel might be causing problems. To do this go into google and click the three dots in the upper right hand corner of the screen. Go to more tools and select extensions. From here you can disable and or delete any extension you believe are causing problems. To disable an extension uncheck the box that says enabled. To delete an extension click the trash can button.
Powered by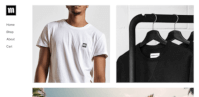 Create your own unique website with customizable templates.